For Schneider Magelis HMI Touch Screen Panels Glass and Membrane Keypad Repair
Supply Schneider Magelis HMI Panels Part--Screen, Film, LCD and Keypad
In this post, you can learn everything about Schneider Magelis Industrial HMI Panel PC that you want to know.

What are they?
What can they do?
What are the series of Schneider Electric HMI?
Let's learn together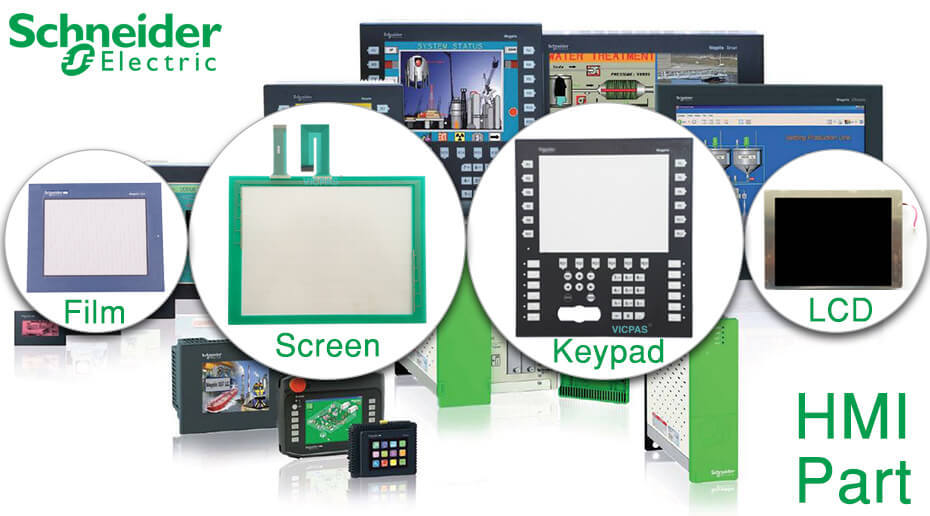 What is Schneider Magelis HMI Terminal?

Schneider Electric is leading the Digital Transformation of Energy Management and Automation in Homes, Buildings, Data Centers, Infrastructure and Industries. Schneider provide integrated efficiency solutions, combining energy, automation and software.





Schneider Magelis HMI Terminal Keyboard is used by almost all industrial organizations, as well as a wide range of other companies, to interact with their machines and optimize their industrial processes.





Schneider Magelis HMI Operator Panel provides more flexibility, more communication and an easy mounting system, providing a cost-effective solution for machine builders.

What can Schneider Electric Magelis Panel Pcs do?
Schneider Electric HMIs communicate with Programmable Logic Controllers (PLCs) Panel and input/output sensors to get and touchscreen display information for users to view.
The Schneider electric magelis display can be used for a single function, like monitoring and tracking, or for performing more sophisticated operations, like switching machines off or increasing production speed, depending on how they are implemented.


The Schneider HMI is called differently according to different application scenarios. Such as Schneider terminals, modular industrial pc, industrial touch panel pc and industrial computer monitor.
The Schneider HMIs are used to optimize an industrial process by digitizing and centralizing data for a viewer. By leveraging HMI, operators can see important information displayed in graphs, charts, or digital dashboards, view and manage alarms, and connect with SCADA and MES systems, all through one console.

What series does Schneider HMI PLC have?
Schneider Electric develops different series of HMIs for different industrial production scenarios. At present, at least 8 series of products have been developed.
Include
You can also visit Schneider's official website to get more information:
HMI Panels Terminals and Industrial PCS
Schneider Magelis HMI Panels Series Part No. Table:
In this table, list all the models of Schneider's HMI touch panel. You can call up the search box by holding down the keyboard Ctrl+F and enter the model you want to find. Then send inquiries to VICPAS for more product details and price by email.
| Series / Part # | Part # | Part # | Part # | Part # |
| --- | --- | --- | --- | --- |
Magelis GTO Series
HMIGTO1300
HMIGTO1310
HMIGTO2300
HMIGTO2310
HMIGTO2315
HMIGTO3510
HMIGTO4310
HMIGTO5310
HMIGTO5315
HMIGTO6315
HMIGTO6310
Magelis GTU
HMIDT651
HMIDT551
HMIDT351
HMIDT732
HMIDT642
HMIDT643
HMIDT542
HMIDT752
HMIDT952
HMIDT351FC
HMIDT551FC
HMIDT651FC
HMIDT542FC
HMIDT642FC
HMIDT732FC
Magelis STO, STU
HMISTO705
HMISTO501
HMISTO531
HMISTU855
HMISTO735
HMISTO715
HMISTO511
HMISTO532
HMISTU655
HMISTO512
HMISTU655W
HMISTU855W
HMISTU855W
HMISTU85
Industrial PC Magelis iPC iDisplay
HMIDM7421
HMIDM9521
HMIDM7521
HMIDMA521
HMIPUH6A0701
HMIPWC5D0E01
HMIDID7DT0
HMIPUH6D0701
HMIDID73DTD1
HMIPWC7D0E01
HMIPUC6A0E01
HMIPUF7D0P01
HMIPPH7D2701
HMIPUF7A2P01
HMIPVC7D0E01
HMIPUF6A0701
HMIPUH7A0P01
HMIPUF7D0PL1
HMIPUH7A2P01
HMIPUC6D0E01
HMIPUH7D0P01
HMIPUH7D2P01
HMIPPH7B2701
HMIPPH7A0701
HMIPUF6D0701
HMIPPF6A2701
HMIPPF7D0701
HMIPPF7D07F1
HMIPPF7A2701
HMIPTH7D2P01
HMIPPH6A2701
HMIPPH7D0701
HMIPUF7A0P01
HMIPPH7A2701
HMIPRH7A2701
HMIPUC7D0E01
HMIPUH9D2P01
HMIPPH9D0701
HMIPUF7A2PF1
HMIPUC9D0E01
HMIPPF9A2701
HMIPPF9D0701
HMIPPH9D2701
HMIPPF7A27F1
HMIPUF9D0P01
HMIPPH9A2701
HMIPUH9A2P01
HMIPPF9D07F1
HMIPTF7D2P01
HMIPUH9D0P01
HMIPUF9A2PF1
HMIPPH9A0701
HMIPUF9A2P01
HMIPUF9D0PF1
HMIPWC5D0E01A
HMIPPF9A27F1
HMIPUH9A0P01
HMIDID64DTD1
MPCYK22RA1024
MPCYN11CF210M
MPCST52NDJ00T
MPCYN00CF200N
MPCKT52NAA00A
MPCYN00RAID0N
MPCYN52CF220M
MPCST52NDJ10T
MPCYN00CF400N
MPCKT55NAA00A
MPCYN00HDS30N
MPCYN00CFE00N
MPCST52NDJ10R
MPCYK05RAM512
MPCKT55NAA00B
MPCYNK2SHD20N
MPCYN00CF100N
MPCKT52NAA00N
MPCKT52NAX00A
MPCYN00SSD00N
MPCYNK2MSD20N
MPCYN52CF120T
MPCKT52NAX00N
MPCKT55NAX00A
MPCYN00MSD00N
MPCST21NAJ20T
MPCYN52CF120H
MPCKT55NAA00N
MPCKT55NAX00B
MPCYN00FSE00N
HMIPSC7DE03
MPCYN11CF110H
MPCKT55NAX00N
MPCKT52NAX00R
MPCYN00MKT00N
HMIPSC7AE03
HMIPSF7AP03
MPCYFRAM0512N
MPCST21NDJ20T
MPCYN00CDW30N
HMIPSF7DP03
MPCST21NAJ20H
MPCST21NAJ10T
MPCYFRAM1024N
HMIPSF7APL3
MPCKT22NAX00N
MPCYK50SPSKIT
MPCST21NAJ10R
MPCYFRAM2048N
HMIPSF7APF3
MPCKT22NAX00R
MPCYK50MNTKIT
MPCST52NAJ20T
MPCKT55NAX20L
MPCKT22NAX20N
MPCKT22MAX00N
MPCYK20MNTKIT
MPCST52NDJ20T
MPCKT55NAX20V
MPCKT22MAX20N
MPCKT22MAX00H
MPCYK10MNTKIT
MPCST52NAJ20H
MPCKT55NDX20H
MPCKT55MAX20L
MPCKT55NAX20N
MPCKT12MAX00V
MPCKT12NAX00N
MPCKT12NAX00V
MPCKT55MAX20V
MPCKT55NDX20N
MPCST11NAJ00T
MPCKT12NAX00H
MPCKT12SAX00H
MPCKT55MAX20N
MPCKT55NAX20H
MPCST11NDJ00T
MPCKT22SAX00N
MPCKT12SAX00N
MPCKT55MAX20H
MPCKT52NAX00B
MPCST11NAJ00H
MPCNB50NAN00N
MPCKT22SAX00H
MPCYT50NAN00N
MPCKT55NAX00R
MPCYT90NAN00N
MPCYB50NNN00N
MPCYT50NNN00N
MPCKT22NAA00N
MPCST52NAN20N
MPCYB20NNN00N
MPCYT90NNN00N
MPCKT22NAX20H
MPCNA20NNN00N
MPCNA20NNN08N
MPCNA50NNN00N
MPCNA50NNN20N
MPCNB20NNN00N
MPCNB50NNN00N
MPCNB50NNN09N
MPCNB50NNN20N
MPCNB50NNN29N
MPCNT20NNN00N
MPCNT20NNN09N
MPCNT50NNN00N
MPCNT50NNN20N
Magelis XBT GC
HMIGTW5354
XBTGC2330U
XBTGT4230
XBTGT2930
XBTGC1100U
HMIGTW7354
XBTGC2330T
XBTGT4330
XBTGT2430
XBTGC1100T
XBTGC2120U
XBTGT1100
XBTGT4340
XBTGT5430
XBTGC2000
XBTGC2120T
XBTGT1130
XBTGT5230
XBTGTW450
XBTGT2130
XBTGC2230U
XBTGT1105
XBTGT5330
XBTGTW750
XBTGT2220
XBTGC2230T
XBTGT1135
XBTGT5340
XBTGT7340
XBTGT2330
XBTGT6340
XBTGT1335
XBTGT6330
XBTGT2110
XBTGT2120
Magelis GK
HMIGK2310
HMIGK5310
XBTGK2120
XBTGK2330
XBTGK5330
Magelis XBT F, N, R, RT
XBTF011110
XBTN200
XBTF011310
XBTN410
XBTF024110
XBTR410
XBTN400
XBTF023110
XBTNU400
XBTF024510
XBTR411
XBTN401
XBTF023310
XBTR400
XBTF024610
XBTRT500
XBT-F5MK110
XBT-F024310
XBTFC064610
XBTF032110
XBTRT511
XBT-F011110
XBT-F032110
XBTFC084310
XBTF032310
XBTF034510
XBT-F011310
XBTFC044510
XBTFC084510
XBTF034310
XBTF034610
XBT-F023110
XBTFC044610
XBTFC084610
XBTF034110
XBTFC022310
XBT-F023310
XBTFC064310
XBTFC064510
XBTFC044310
XBT-F024110
XBT-F034310
XBT-F034610
XBTF10CK
XBT-F032310
XBT-F034510
XBT-F034110
XBT-FC022310
XBT-FC064510
XBT-FC044310
XBT-FC064610
XBT-FC084510
XBT-FC044610
XBT-F024510PR
XBT-FC044510
XBT-FC084310
XBT-FC084610
XBT-FC064310
Magelis XBT GH
XBTGH2460
HMIST6700
Magelis ST6
HMIST6200
HMIST6400
HMIST6600
HMIST6500
Magelis HMI GXU
HMIGXU3500
HMIGXU5512
HMIGXU3512
HMIGXU5500
Magelis GXO
HMIGXO3501
HMIGXO3502
HMIGXO5502
Other Part No.
TP-3220S4
XBTG2110
XBTG2330
XBTG5330
XBTOT2210
TP-3289S4
XBTG2120
XBTG4320
XBTG6330
XBTOT4320
XBTG2220
XBTG2130
XBTG4330
XBTP021010
XBTOT5320
XBTG5230
XBTOT2110
XBTP022010
XBTP021110
XBTGTW652
XBTP011010
XBTC825023
XBTP022110
HMIS85
hmig3u
hmigto
xbt l100
xbt gt5330
xbtgt 1135
xbt gt2110
hmis5t
xbt n200
xbt e016010
xbtgt 4230
xbt l1000
hmistu
xbt n400
xbt gk 5330
xbtgt 5340
xbt p021010
hmizsd4g
xbt p022110
xbt gt
xbtgt 6340
xbt r410
hmigto 1310
xbt r400
hmigt02310
hmigt05310
xbt rt511
hmigtw5354
xbt r411
hmigt04310
hmigt06310
EX950-11-T
XBTP012010
XBTC8251
DMC T2760S1
HMIS65
hmi gto 2310
hmi gxu 5512
xbt gt 1335
xbt gt 2220
xbt gt 5230
hmi gto 5310
hmi gto6310
xbt gt 2110
xbt gt 2330
xbt gt 5330
hmi gto 6310
hmi gxo 3502
xbt gt 2120
xbt gt 4230
xbt gt 7340
hmi gxu 3512
hmi stu 855
xbt gt 2130
xbt gt 4330
xbt gt4230
HMIGXO3502
XBTH022010
XBTF024310
XBTK801010
DMC-T2671S1
HMIGTW7353
XBTH012110
XBTB711003
XBTK701013
XBT-H002010
HMISCU8A5
XBTH012010
XBTE016110
XBTK70101
XBT-H022010
HMISCU6B5
XBT-H012010
XBTE016010
XBTHM027010
XBT-H012110
HMISCU6A5
XBT-H011010
XBTE015110
XBTHM017110
XBT-H001010
HMISCU8B5
XBTH011010
XBTE013010
XBTP022010M145
XBTHM017010
XBTH021010
XBTH811050
XBTC825923H7
XBTPM027110
XBTH002010
XBTH001010
XBT-H811050
XBTPREQ3675G1
XBTHM017010A8
XBTNREQ3841G3
S1430010 S-10TP-H1
XBT-H021010
1301-X991 02-NA
hmipsps752d1801
xbt h811050
hmibpfdd2701
If the above form doesn't have the model you're looking for, feel free to
contact us
immediately. Vicpas will provide the best solution for you.
Related Schneider Magelis HMI user manual and programming Software download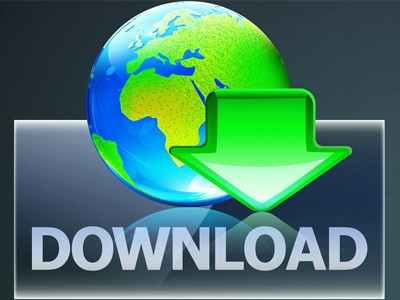 VICPAS will continuously update the Schneider HMI user manual PDF document and program software for download.
Please Ctrl+ D add as a bookmark.
Schneider Electric Magelis HMI Manual Download
Schneider HMI Product Datasheet or Manual PDF Download
What services can VICPAS provide?
VICPAS HMI Part Center provide all kind of touch screen, protective film, membrane keypad and LCD display for Schneider Magelis HMI panel repair/replacement.

VICPAS are working close with lot`s of automation and electric repair company from all over the world, Euro, North America, South America, Middle East, Asia, Africa and Australia, etc,

All of them stock the safety stock quantity make sure your HMI panel could be fixed in no time, all the HMI spare part are brand new, good quality with Screen 365 days warranty and Keypad 180 days warranty.

If you are interesting, you could replace the touch screen from the HMI panel by yourself, very easy. Very competitive price and we will ship by DHL express, normally only take 2-5 working days to reach your hand, you don`t need to wait a long time.
Maintenance replacement HMI accessories operation guide
How to install touchscreen touch panel.
How to replace a keypad to robot teach Pendant Control Panel?
| If you need more details, please | | without hesitate. |
| --- | --- | --- |
Who is VICPAS HMI Part Center?
Click on the image below to learn more about VICPAS.
Voulez-vous connaître rapidement la proposition de produit dont vous avez besoin?
Devis rapide
Livraison internationale
12 mois de garantie
Personnaliser le service
Envoyez votre message à nous